Before Bernoldus Niemand, before Johannes Kerkorrel and before Voëlvry there was a South African punk band called Wild Youth.
Exploding out of Durban, for a few years they blazed their way through South Africa, leaving many lesser bands in their wake.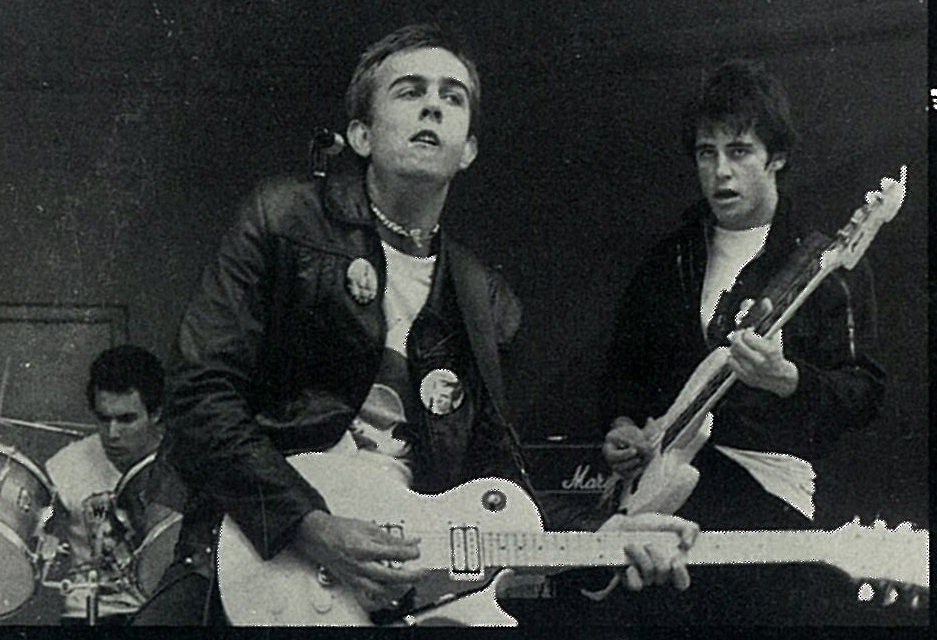 Known for their incendiary performances which left even James Phillips (who would later record under the alias Bernoldus Niemand) impressed, they enjoyed a glorious, albeit relatively brief reign as South Africa's premier punk band before breaking up.
Read about Wild Youth here.
Now, Michael Flek, the lead singer of of Wild Youth has released a new album as Neue Wilde.
Neue Wilde is a play on his old band's name, but it is also a nod to the enormously influential German band Neu!, who Flek has acknowledged, was a great inspiration.
The new album starts off with the deceptively laid back "Kwela Funk". But we are soon reminded that Flek has not lost his punk sensibility. "Kwela" is an electronic update of an old acoustic song that was previously recorded as "Kwela Punk". Except that the funky Kwela is gone from the new version, which now has an angry edge. In the song, Flek defies his listeners to get off the internet and to take note of what is happening around them. In the outro, he reminds us, as Patti Smith did years ago, that "the people got the power".
"Caveman Rocks" is pure rock 'n' roll, propelled along by some killer guitar work. "While Away my Days" finds Flek in a more relaxed, contemplative mood, it's a cool song to sip cocktails to.
This brief interlude is soon over however and on "Cunts, Traitors, Betrayal, Liars" Flek hits his stride. The disgust and anger that he felt post the Brexit vote are delivered like a punch to the listener's solar plexus. Flek spits out the lyrics and there is no mistaking his outrage. The smooth cocktail has turned to vomit.
"Neon City", with its jagged rhythm is glam rock for a new age, it makes me want to reach for my eyeliner and platform shoes and paint a lightning bolt on my face.
This is an excellent album from a protopunk that captures the despair that so many feel about the current state of the world.
One feels Flek's desperation on the last track, "Whatever happened to the Stars", which is a eulogy to the many great rockers who have recently passed away. Flek laments the vacuum that has been left by their demise. "Is anybody listening?", he asks. Where are this generation's punks? Where is today's Johnny Rotten?
Is rock 'n' roll dead?
The album is available here.
Read about Neue Wilde
The album is also available on Spotify.