A headline in the 10th March 1989 edition of the Vrye Weekblad under the headline "Die Boere ruk op!" announced the release of a new, afrikaans rock and roll album by the Gereformeerde Blues Band. The release of this album would coincide with a tour of South Africa. The GBB would be joined by Bernoldus Niemand (a.k.a James Phillips) and André le Toit (a.k.a Koos Kombuis) on the tour that would even visit the "platteland" of South Africa.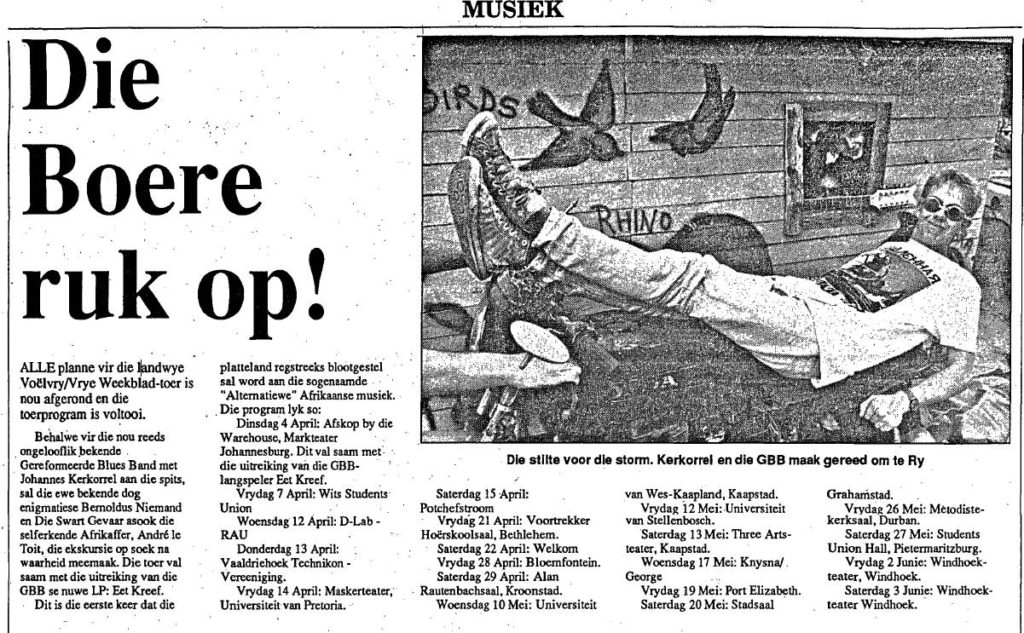 The Eet Kreef! album was launched at Club Countdown in Johannesburg, this was also the first concert of the Voëlvry tour.
The cover of the album depicted the Gereformeerde Blues Band feasting on crayfish. Johannes Kerkorrel said of the album imagery, "The crayfish in this country are not evenly distributed. There are certain people who have all the crayfish – then there are other who have nothing. It's time we also ate crayfish. By we I mean everyone."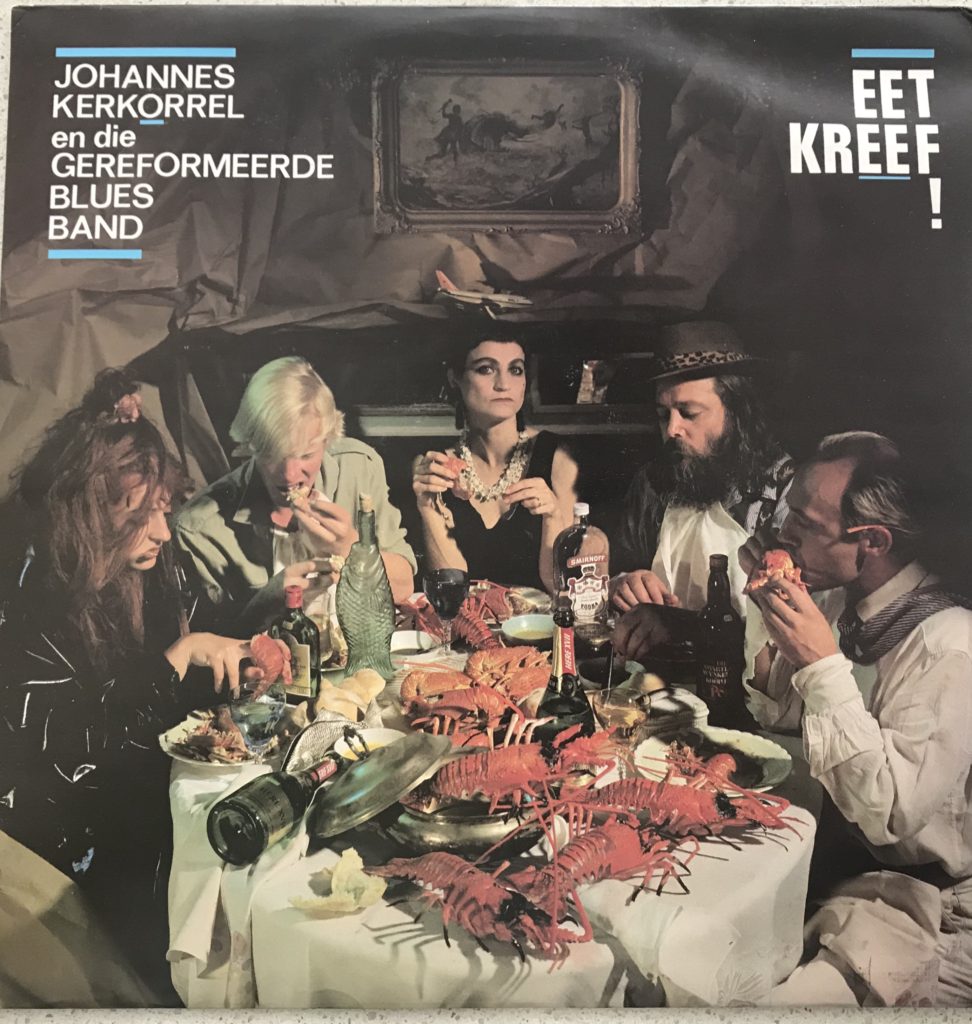 Theunis Engelbrecht, the music critic of the Afrikaans daily, Die Beeld, said of Eet Kreef, "Let me declare at the outset that his record is the most important and exciting Afrikaans album ever released; giving Afrikaans a fresh, brand new sound."
For Afrikaans music lovers, who had been subjected to years and years of inane "lekker liedjies", this album according to Engelbrecht, represented a departure since, "The group sing about concrete issues affecting young people, and not of nature and pleasant daydreaming. As such, Eet Kreef! marks a great step forward for Afrikaans music."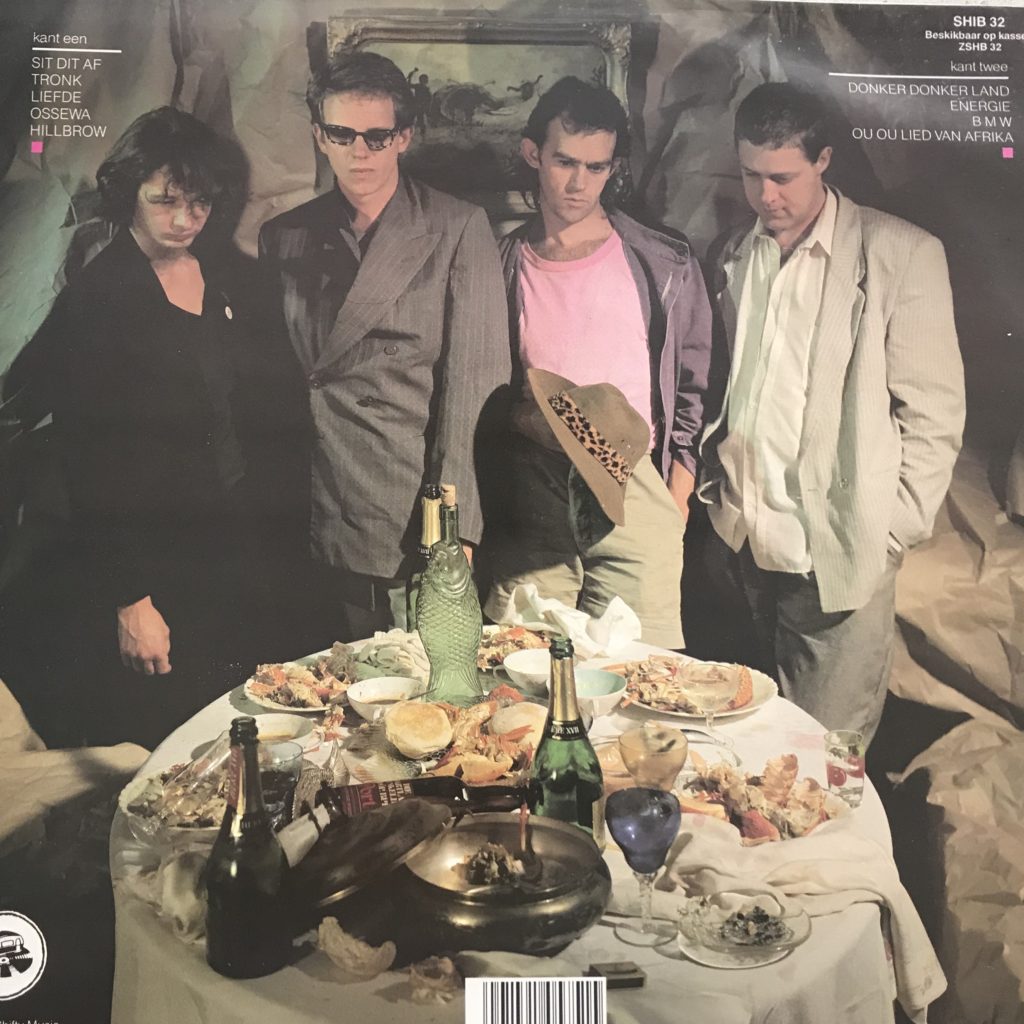 The album included 10 songs:
Sit Dit Af
Tronk
Liefde
Ossewa
Hillbrow
Donker Donker Land
Energie
BMW
Ou Ou Lied Van Afrika
The Voëlvry tour went on to cause huge controversy as it swept across South Africa, you can read about the tour here.