One of four children, it was evident from a young age that young Ralph John Rabie was drawn to music. His mother recalled how as a very young boy he would listen to the music of the well-known American Country and Western singer, Jim Reeves.
He grew up in various towns on the platteland of South Africa because his father, who worked for a parastatal company, was obliged to move often as a result of his job.
Because of his obvious musical talent, the family bought an organ for him to use. He quickly learned to play just about any melody on the organ, including classical music. According to his family, people would be amazed when the young prodigy would pile telephone directories on top of a chair in order to reach the keyboard. Soon he learned to play the Wedding March by heart and began playing at weddings by the age of eleven.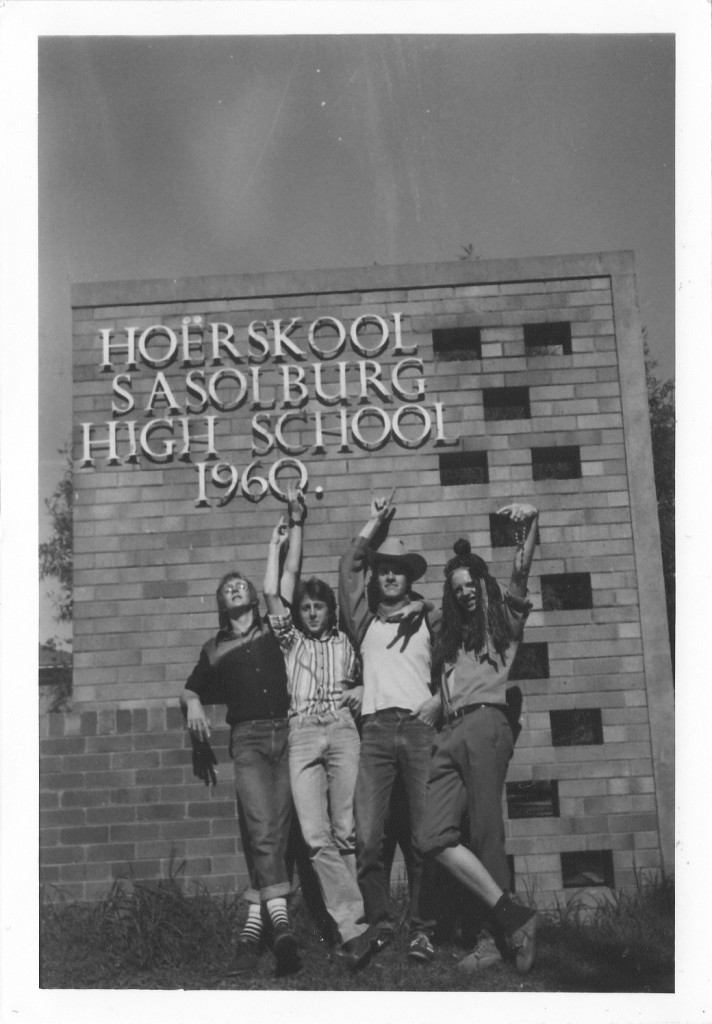 Rabie went to Sasolburg High School, he would play the guitar for a group of close friends and confided in them that he dreamed of one day becoming a famous singer. His friends would laugh this off because they could not see how a boy from such a backwater town as Kragbron (where Rabie's family lived at that time) could ever become a famous musician.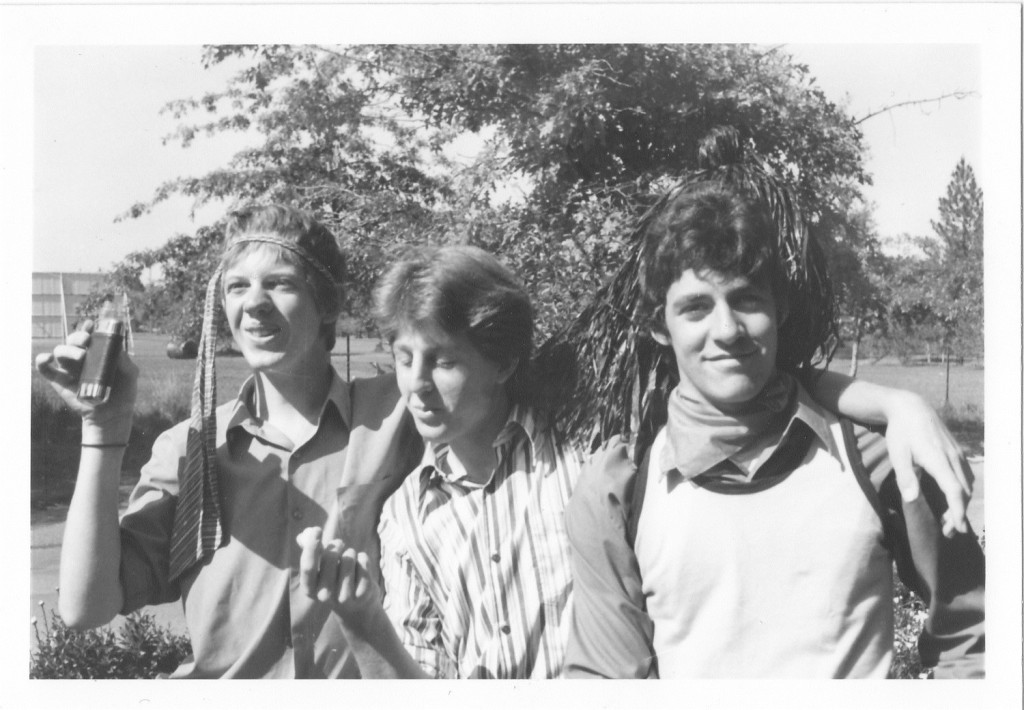 After school, Rabie studied journalism at the University of Potchefstroom. At university he started performing at restaurants and other venues.
In 1980, Rabie married Anne Grobler, who was also a student at Potchefstroom University.
The couple moved to Cape Town where Rabie worked as a reporter. Anne gave birth to a baby boy who the couple named Reuben.
Anne and Ralph's relationship was put under severe pressure as Rabie began to focus on his music career.  Because Rabie was also working nights as a reporter, he hardly saw Anne, at times they would pass one another in the passageway as she was leaving for work and he was returning.  Because of his increased involvement in music, Rabie was hanging out with a crowd who were involved in drug taking and of whom Anne did not approve. Eventually the couple agreed to separate.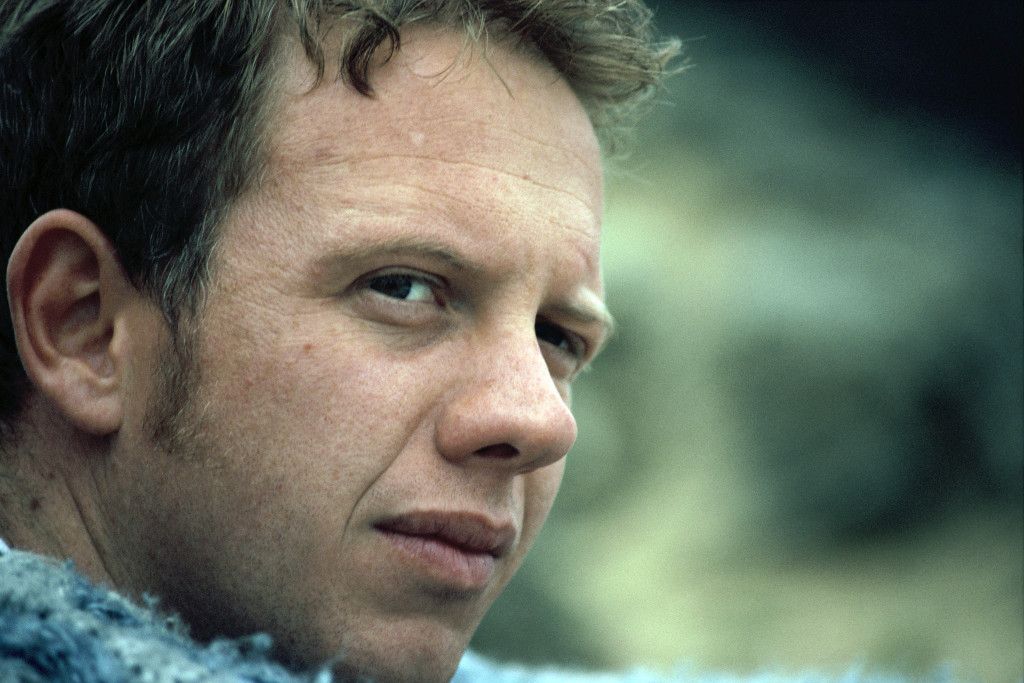 Rabie had accepted a role as a reporter in Johannesburg and whilst there, he started to focus on his musical career in earnest.
He workshopped a cabaret with some other journalist friends and on the 7th December 1986 the cabaret was performed for a group of invited guests at the infamous Black Sun Theatre.
Shortly after this performance, Rabie moved into a flat in the Johannesburg suburb of Hillbrow. It was whilst living in Hillbrow that Rabie and André Letoit (who would later change his name to Koos Kombuis) started performing in concerts together. Rabie and Letoit would regularly appear at the Black Sun Theatre on Friday evenings and their shows became quite popular.
Eventually Rabie quit his job as a reporter and formed the Gereformeerde Blues Band (the Reformed Blues Band).
The first (and only) album by Die Gereformeerde Blues Band was called "Eet Kreef!" (Eat Crayfish!).
In 1989, Kerkorrel, the Gereformeerde Blues Band, Koos Kombuis and James Phillips set off on the Voëlvry tour which visited all the major Afrikaans universities in South Africa (a fair few of these institutions did not allow the musicians to perform on their campuses).
White South African parents as well as the Nationalist government, watched in disbelief as the tour incited a violent reaction in young Afrikaners, who made it quite clear that they were no longer prepared to support apartheid and rejected the notion of the conscription of white boys into the army to defend the policies of the white minority government.
Because his career as a journalist had made him familiar with how the media operated, Kerkorrel became the spokesman for the musicians.  As a result, he attracted the attention of the South African security police and was placed under surveillance.
The uproar that the tour caused in the Afrikaner community and the knock-on effect that this had on the Nationalist government, has been likened by Koos Kombuis to a tiny stone that ultimately felled the mighty apartheid government, which was already stumbling as a result of sanctions and the ongoing armed struggle put in place by the ANC and other black liberation organisations.
In 1990 Nelson Mandela was released from prison and four years later the first democratic election was held in South Africa.
Johannes Kerkorrel was invited by Nelson Mandela to sing at his inauguration when he became the President of South Africa.