James Phillips was a genius, a gentleman, a poet, a cricket tragic and probably one of the most accomplished musicians that South Africa has ever produced.
Unfortunately not many people know about him.
James Phillips grew up in Springs, which was a working class town that for unknown reasons became the hotbed of punk rock and alternative music in South Africa during the 1980s.  James was from an English-speaking family, which set him apart from most of the other musicians on the Voëlvry tour.
James completed a Degree in Music at the University of the Witwatersrand. He would be perpetually late for lectures and would distract the class by asking his fellow (mainly white) students whether they recognised what was happening in South Africa as it slipped further into chaos. Whilst he challenged his fellow students to think about the situation in South Africa, it was obvious that he also had a great sense of humour. On one occasion, when students were expected to do an assignment, James instead of delivering a written document, slipped an LP cover of one of his records under the examiner's door.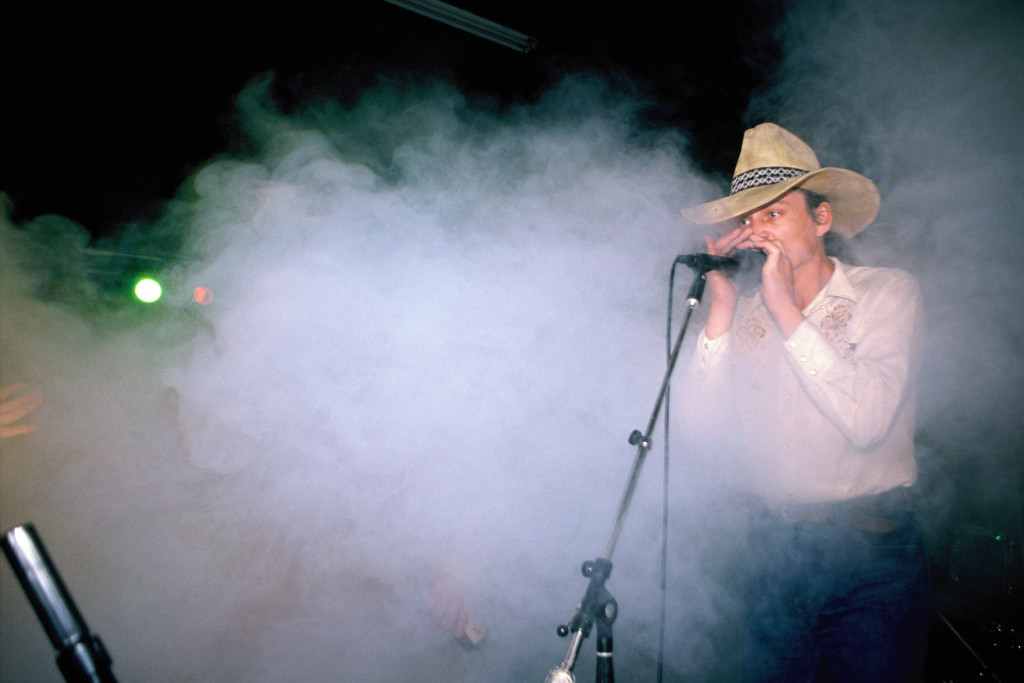 Phillips' finest composition was arguably the gut-wrenching song, "Shot Down" written after he had seen a photograph of black man shot down in the street during the ongoing violence that characterised South Africa during the 80s. The lyrics of the song are particularly haunting and document Phillips's realisation that as a white person all the privileges that he had accumulated in his life were due to the labour of black people.
Shot Down, became an anthem for left wing South Africans who were opposed to apartheid. So impressed was director Andrew Worsdale by the compostion that he used it as the theme song and title for his feature film Shot Down, released in 1986. Phillips's music was used throughout the movie and he appeared in a few scenes. One scene, set at a roadhouse during which an angry patron goes on a mad rant at his girlfriend whilst Phillips and his companions observe the fracas from their vehicle, is particularly memorable. Phillips was a natural actor and deadpanned his lines to hilarious effect.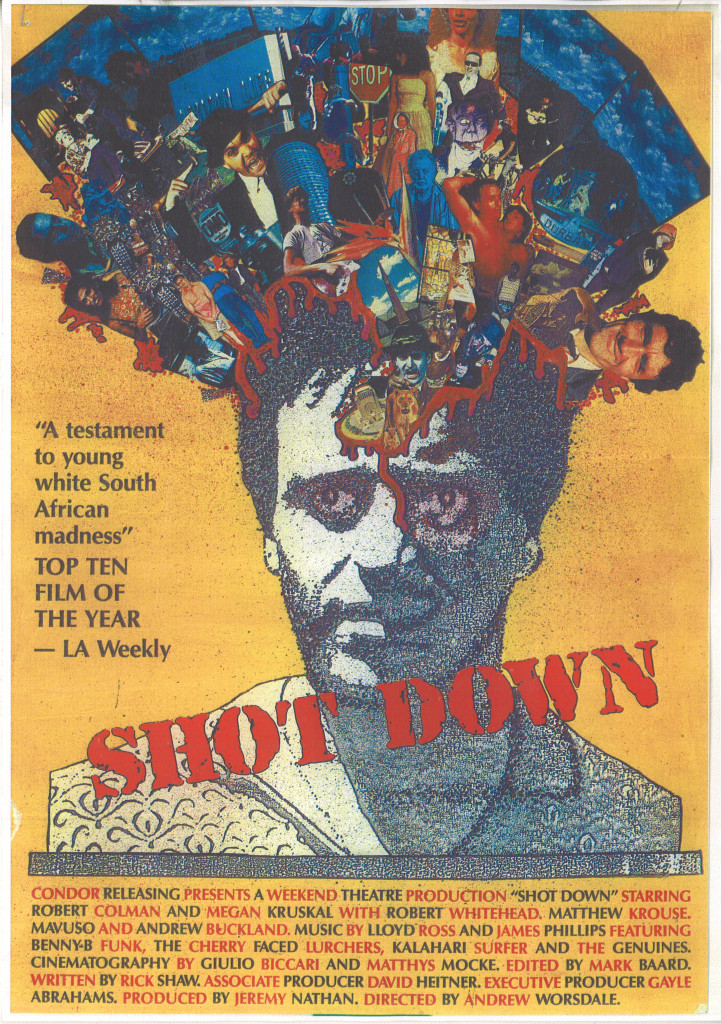 James played in the bands Corporal Punishment, Illegal Gathering and The Cherry Faced Lurchers, but it was an album of mainly Afrikaans-language songs, released under the alias Bernoldus Niemand, for which Phillips is most famous. Many of the songs reflected on the miserable time that Phillips had endured when he had been conscripted into the South African National Defence Force. When he was asked why he had recorded the album in Afrikaans, Phillips said it was impossible to write about the horrors of the army in English.
The album would have been doomed to obscurity if not for the fact that an Afrikaans poet, musician and misfit named André le Roux du Toit stumbled across a copy at a flea market in Cape Town.
du Toit (who later changed his name to Koos Kombuis) was so inspired by the music and lyrics on the album, that he in turn recorded a number of songs and sent them to Lloyd Ross at the independent record label, Shifty Records.
James joined the Voëlvry tour, performing as his alter ego Bernoldus Niemand with his band die Swart Gevaar.
When the tour was over, Phillips embarked on a solo career. In 1993 he released the album "Sunny Skies" which was a very upbeat album that celebrated the release of Nelson Mandela and looked forward to a new, democratic South Africa. Respected music historian Chris Ballantine said of the album "every song [is] in its own right a small masterpiece, this is one of the finest, most beautifully crafted albums in the history of South African popular music".
James led a very unconventional lifestyle, and would not collaborate with his record company to fulfil the media engagements that were required to promote the album and as a result the record did not achieve commercial success.
In 1995 Phillips, together with Warrick Sony wrote the music for a theatre production called "Faustus in Africa" that was directed by the famed South African artist William Kentridge.
On the 31st July 1995 James died tragically as a result of injuries he had sustained in a car accident.
Perhaps James Phillips' life was summed up best by Koos Kombuis who said, "he was way before his time. In another time, at another place, James Phillips would have been an international star.".
A documentary about James Phillips called "Famous for not Being Famous", produced by Lloyd Ross is available from Shifty Records it gives an excellent insight into the life of this complex, much-loved man.