Whilst a number of very influential bands, including the Radio Rats and Corporal Punishment would emerge from Springs, Durban in the late 1970s was undoubtedly the epicentre of the South African punk rock movement. Leading the charge was the band Wild Youth.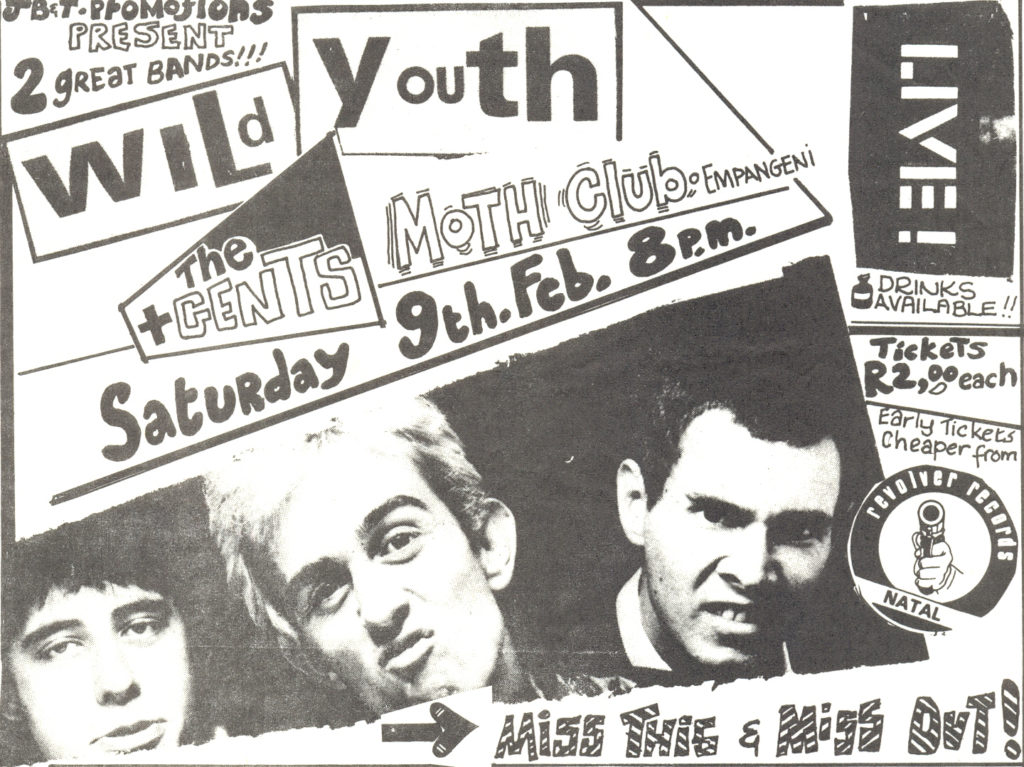 Wild Youth evolved from the band Fourth Reich, which was formed by Michael Flek after he had visited the UK in 1977. During his trip, Flek had been to concerts by punk bands such as the the Clash and Sham 69. Fourth Reich were the first punk rock band in South Africa. Wild Youth was named after a song by Generation X, whose lead singer was Billy Idol. Flek's influences were the Stooges, New York Dolls, Iggy Pop and David Bowie. Wild Youth played their first show in March 1978 at the Caxton Hall in Beach Grove. The band printed their own promotional posters, which they hand made by stencilling the Wild Youth logo and pictures onto paper to advertise their shows. Wild Youth's most well-known songs were "So Messed Up", "Billy Idol" and "Wot 'bout me".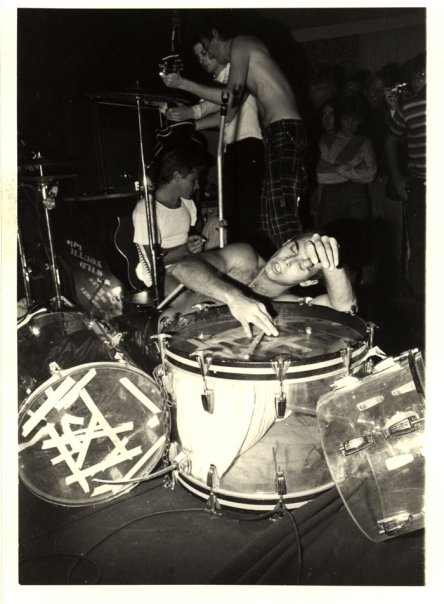 Wild Youth started attracting the attention of the press and also developed a dedicated fanbase. A reviewer in the Sunday Tribune wrote, "The play like they are possessed. Relentless drumming, pumping bass, guitar sandpapering your spinal cord, defiant vocals ripping at your brain. My eardrums felt like they were being attacked by a crazy nest of hornets". Two female Wild Youth fans who helped the band by collecting entrance fees from the audience would go on to form the all-female punk group, Leopard. Read about Leopard here Leopard
Wild Youth also influenced other fans who went on to form their own bands such as the Gents, Powerage, Anti Heroes, Divine Monopoly, the Contaminators and Streetrockers.
The incomparable Rubin Rose was the drummer for Wild Youth. His drumming has been compared to "the sound of rolling thunder". Whilst the band's audience grew, the members themselves were struggling with arguments and internal discord. Eventually two members left to form the band the Dead Babies.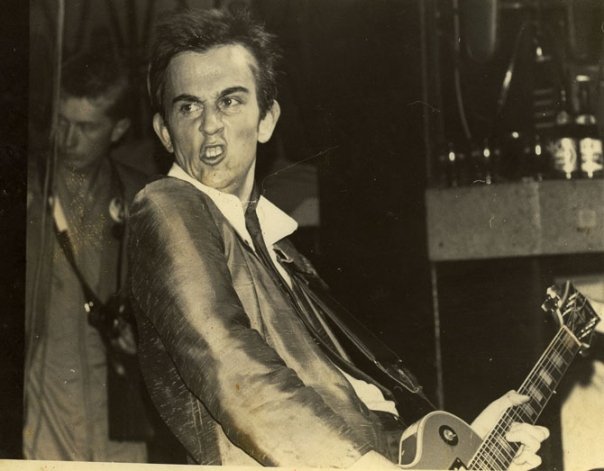 This left Wild Youth as a tight trio consisting of Flek, then known as Johnny Teen on vocals and guitar, Rubin Rose on drums and Andrew Peinke on bass.
Wild Youth and indeed many of the other South African punk bands had to put up with a lot of abuse from the mainstream media. The bands would either be vilified as social menaces or accused of being irrelevant in South Africa because the white punk musicians had come from relatively privileged, middle-class backgrounds and therefore, according to their critics were not subject to the same social issues that had characterised the formation of the UK punk bands which were made up of primarily unemployed, working class kids.

One particularly snide piece by Patrick Lee that appeared in the Rand Daily Mail read, "So we have misplaced New York models sauntering their stuff in Raffles and misplaced London sweeps whining 'Wot 'Bout Me' in a Durban band called Wild Youth, misnomer superlative. "Wot 'bout you indeed kids? Apart from being born into the most privileged minority this side of the Shah's family what exactly is your gripe? The victim-of-urban depersonalisation role just, doesn't suit you, no matter how lekker tough it may sound on Sex Pistols albums. You can copy the stance, but you'll never project the conviction. That is a role fate has assigned to cities other than Durban".
The band did not see themselves as copying the UK punk bands, instead they believed that just as the Rolling Stones had introduced English audiences to US Rhythm and Blues, Wild Youth was introducing South African audiences to punk rock.
In an interview, Johnny Teen (Michael Flek) was quoted as saying that whilst Wild Youth identified with the music of the UK punk bands, "…but not with their lyrics. Obviously we can't identify with the dole queue. We'd be hypocrites if we did identify with them, because we aren't poor. But we can identify with boredom and the sort of things that get on your nerves that the punks sing about – police getting you down and this sort of thing…" Teen went on to say how the band had been ripped apart by journalists who had never even bothered to speak with any of the members of Wild Youth, "They see us play and they go back to their typewriters and try to make up an imaginary story about how we claim to be what we aren't. But we don't claim street credibility and they'd like to think that we do".
Lindy van der Meulen has pointed out that the South African punk bands such as Wild Youth were unjustly accused of appropriating the ethos of the UK punk bands, although they shared very similar, legitimate concerns such as the largesse of the record companies and their frustration with authority, with their British counterparts.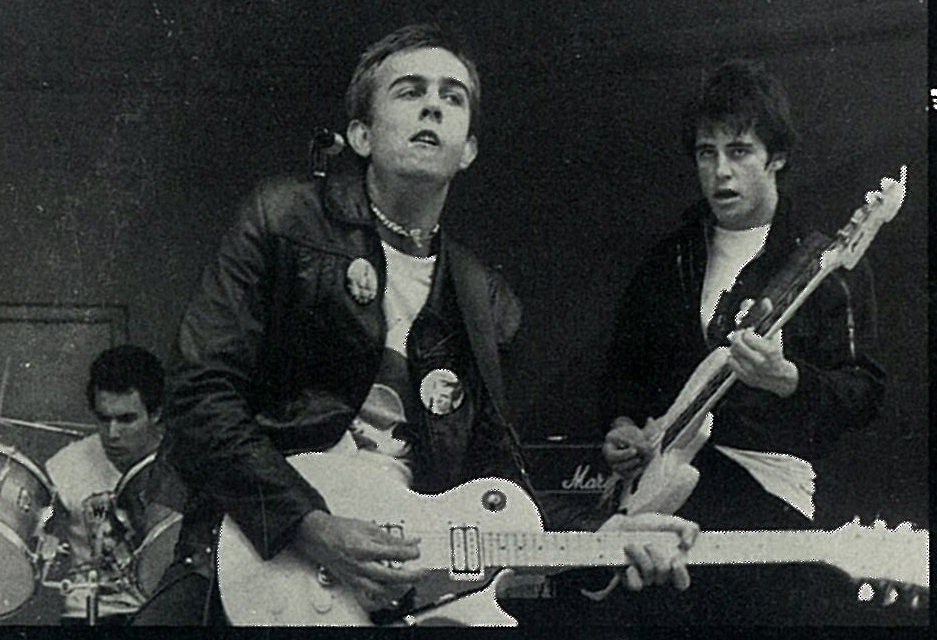 During 1979 and 1980, Wild Youth played countless concerts around South Africa. The band constantly changed the setlist to make sure that each show was different. They did cross paths with the boys from Springs. Wild Youth opened for the Radio Rats when the two bands played at Travolta's Disco at the Killarney Hotel in Durban.
Wild Youth also met up with James Phillips and Corporal Punishment during a trip to Springs. The Corporals were younger than the members of Wild Youth and Flek recalls that Phillips was only around twenty years old. After the band members were introduced to one another Wild Youth were asked to play some songs. Flek, Rose and Peinke never held back, even when they were rehearsing and they poured all their energy into this performance. The Corporals watched and took notes.
Some of the Wild Youth shows were chaotic. At a concert in Chatsworth, the band was pelted with tomatoes, eventually their clothes were so drenched with tomato juice, it looked like the band members were covered in blood. At another show in the Girl Guide Hall in Morningside, drummer Rubin Rose was beaten up by a gang who had gate-crashed the concert. As a result, the show did not take place and Rose ended up in hospital with concussion.
Towards the end of 1979, Benjy Mudie asked Wild Youth to contribute two songs to the "Six of the Best" compilation album, which also included tracks by Corporal Punishment, the Safari Suits, Roger Lucey, Bill Blynn and Leopard. The band re-recorded "Record Companies" and "So Messed Up" for this iconic album.
The constant touring started to pay off and Wild Youth became quite popular in Johannesburg. In February 1980 they appeared at the Free People's Concert with Juluka, Finch & Henson, Roger Lucey and Edi Niederlander and in May of that year, they played to a crowd of over one thousand students at the University of the Witwatersrand. A glowing review of this show appeared in the Star newspaper, "Wild Youth'[s] …hour-long, beer-drenched set at Wits last Saturday night was a triumphant assertion of the raw power of rock 'n' roll … Wild Youth epitomise the term punk – even of (sic) they don't quite attain the psychotic intensity of the Sex Pistols … We're talking here about the best group in the country, and for the most part they are either ignored or treated with half-amused condescension…".
Wild Youth's music was developing with Flek saying that the music at that stage had a "post punk edge", but unfortunately Andrew Peinkie decided to leave the band and Wild Youth broke up without ever having recorded an album.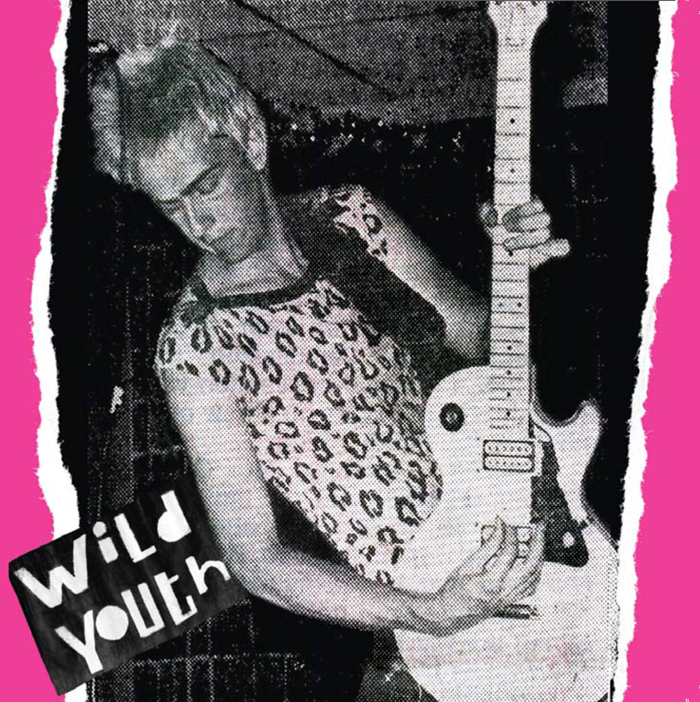 After Wild Youth broke up, Michael Flek with Eugene Strange and "the Pope" formed the Gay Marines. Andrew Peinkie formed Le Metro Tois and Rubin Rose formed the Anti-Heroes.
Michael Flek remains active in the music world and was featured in the documentary "Punk in Africa".
Read more about Wild Youth and Michael Flek over here Michael Flek
Watch the trailer of "Punk in Africa" over here Punk in Africa
Sources for this article are theses by Lindy van der Meulen and N'asan Pather as well as Michael Flek's blog, The Wild Youth story.