Akademie vir Dramakuns
Gerard Scholtz was a lecturer at the Akademie vir Dramakuns when he first noticed a young man, dressed in an army uniform, who would sometimes play piano in one of the school's rehearsal rooms.
When Scholtz needed a singer to play the piano for guests at a function at the Paarl City Hall, he remembered the student in the army uniform. The next time that he saw the young man, Scholtz asked him if he would be willing to perform at the event in Paarl. The student was Ralph Rabie and this invitation would change Rabie's life.
Met under Woorde
Scholtz later went on to produce a cabaret, Met Ander Woorde, and decided to offer Rabie the male lead in the show; Lieze Stassen was the female soloist. Because the play would be performed in a very intimate venue, Scholtz wanted the performers to really "connect" with the audience.
During rehearsals however, Rabie's shyness was proving to be a real impediment. Scholtz noticed how Rabie would sing with his eyes closed and with his head to one side as if he was saying "don't come close to me". Scholtz started to become increasingly frustrated with Rabie's inability to connect with the audience.
Eventually, after the last rehearsal and feedback session for the upcoming show, Scholtz took Rabie to the back of the rehearsal hall. He begged Rabie to "give something of himself to [us and] the audience". But Rabie just stared at Scholtz and said that he couldn't. Scholtz grabbed Rabie's collar and told him that he was one of the most talented singers in the country and that he could become one of South Africa's most famous singers. However, he would have to overcome his crippling inability to connect with the audience. Rabie again replied that he couldn't do it.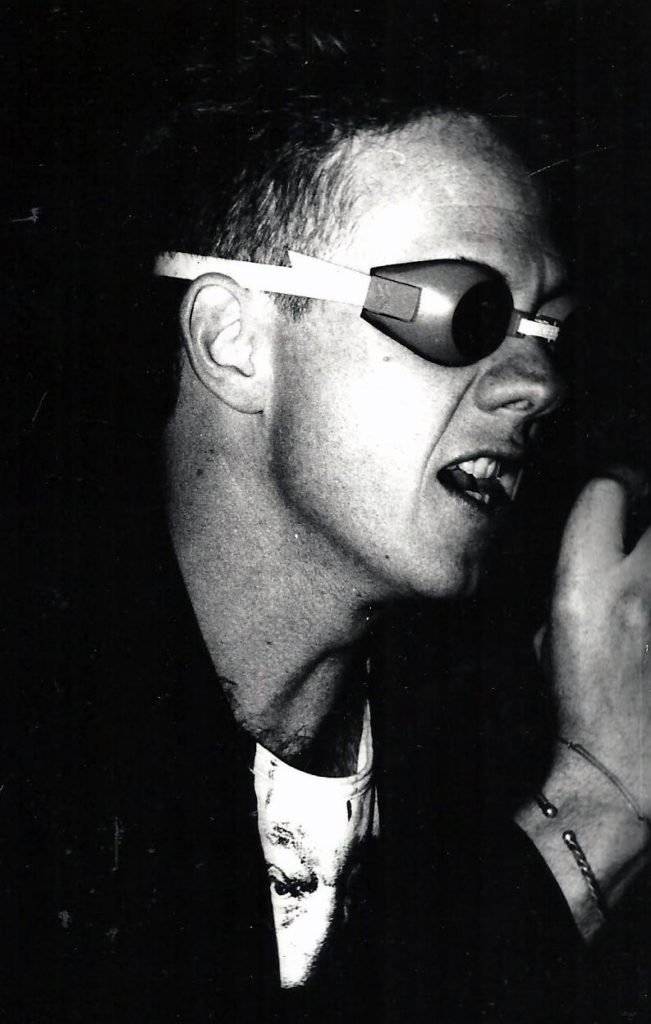 Brecht Verfremdungseffekt
In desperation, Scholtz remembered techniques that had been used by actors practicing Brecht's "verfremdungseffekt". One of the methods used to achieve defamiliarization was that the actors sometimes wore masks. By inverting what Brecht actually wished to achieve with the verfremdungseffekt techniques, Scholtz suggested that Rabie should wear dark glasses to the next rehearsal, to try to increase his connection with the audience. The result was a amazing. By masking his eyes with sunglasses, the introverted Rabie was able to face his audience with confidence.
Scholtz felt that the glasses created the impression that Rabie was connecting with the audience, but actually Rabie was just hiding behind them. Rabie wore the sunglasses for the entire run of Met Ander Woorde.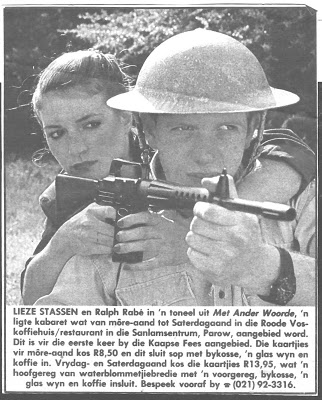 Rabie later swopped the sunglasses for swimming goggles when he performed with the Gereformeerde Blues Band during the Voëlvry tour.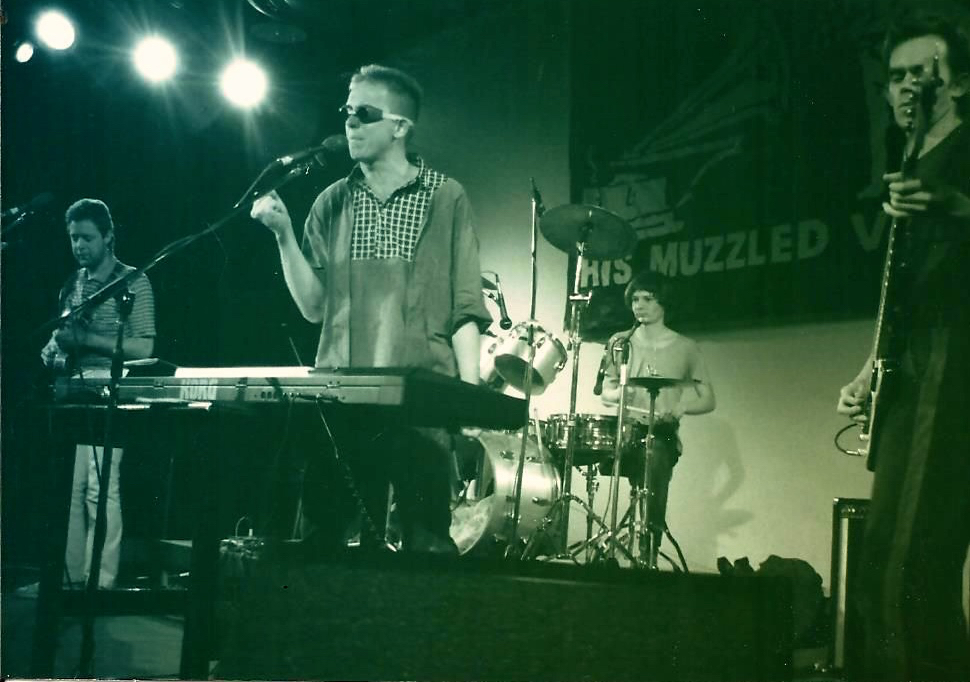 Scholtz maintained that Rabie never really overcame his shyness. Even after he had become famous, Scholtz noticed how Rabie would still sometimes turn his head to one side when performing-just as he had done so many years ago when he was still just a shy reporter embarking on a singing career.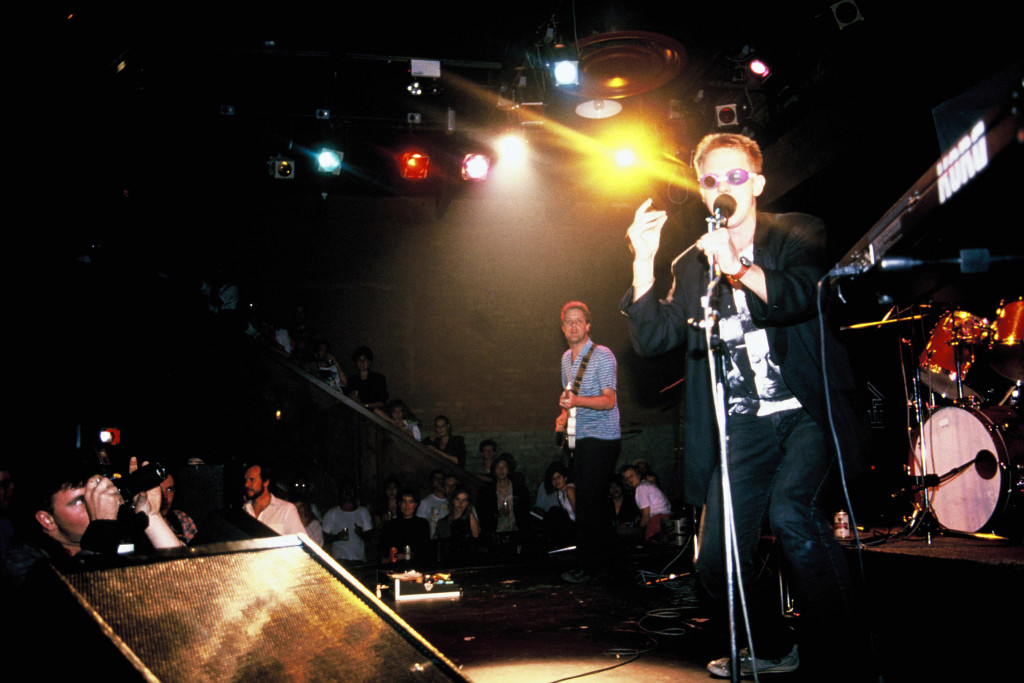 Credits
Post based on an interview with Gerard Scholtz done in 2014.
Black and white photos by Donald Ferguson.
Colour photo by Steven Hilton-Barber.
Newspaper snippet from Lieze Stassen's website.