Johnny is nie dood nie, a movie set during the Voëlvry era and directed by Christiaan Olwagen recently won a number of awards at the annual Silwerskerm Festival. Read about it
here.
This new movie got me thinking about the influence that Ralph Rabie and the other Voëlvry musicians have had on contemporary Afrikaans musicians.
KKNK 2003
After Ralph Rabie's death in 2002, there was a huge outpouring of grief. This was especially apparent at the KKNK Festival in 2003. Michele Nigrini had assembled a collection of material that documented Rabie's life and career. A Book of Remembrance was provided in which visitors could write down their thoughts about Rabie. The display was visited by hundreds of people, with many writing very touching messages. Many of the visitors wept as they went through the installation.
Several of the performers at the KKNK mentioned Rabie that year. Valiant Swart noted how his track "Song vir Katryn" was inspired by Rabie's lyrics. Mynie Grové and Theunis Jordaan sang "Halala Afrika" during their performances. Koos Kombuis sang his composition "Johnny is nie dood nie". Although the song was about the death of another musician who had died, it would henceforth always be associated with Rabie. Karen Zoid, Amanda Strydom and Stef Bos all made reference to Rabie during their performances at KKNK that year (Jordaan, Fees is anders…sonder Kerkorrel, 2003).
According to Koos Kombuis, Rabie's death was a "wake-up call" for all the factions within the South African music industry to rise above their petty arguments about who the founder of Afrikaans rock music was (Kombuis K. A., 2002).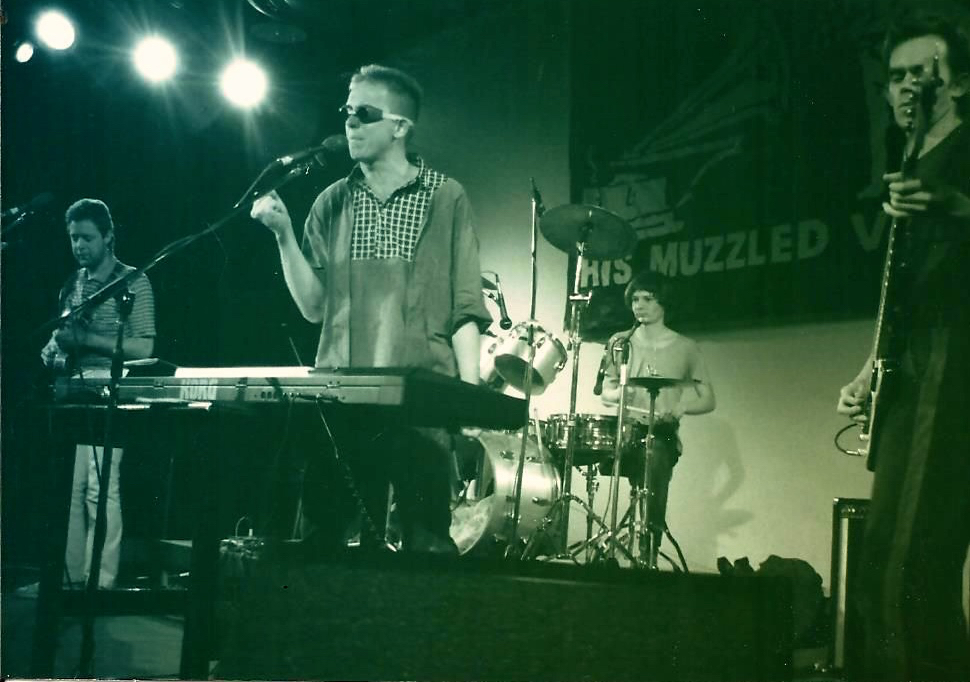 In 2013 Rabie posthumously received a "life time achievement" South African Music Award in recognition of his contribution to South African music. Journalist Charles Leonard called Rabie the "Joe Strummer of [his] generation" (Leonard, Johannes Kerkorrel: The wise fool who left the fray, 2013).
Other tributes
Rabie's influence was very clear in the work of a new generation of Afrikaans musicians who wrote songs acknowledging his impact and mourning his death. These included Lydia vom Hagen's achingly beautiful tribute, "J.K." which used some of Rabie's lyrics.
Koos Kombuis and Valiant Swart collaborated on "Kleinmond Koebaai" – a nostalgic reflection on the Voëlvry tour.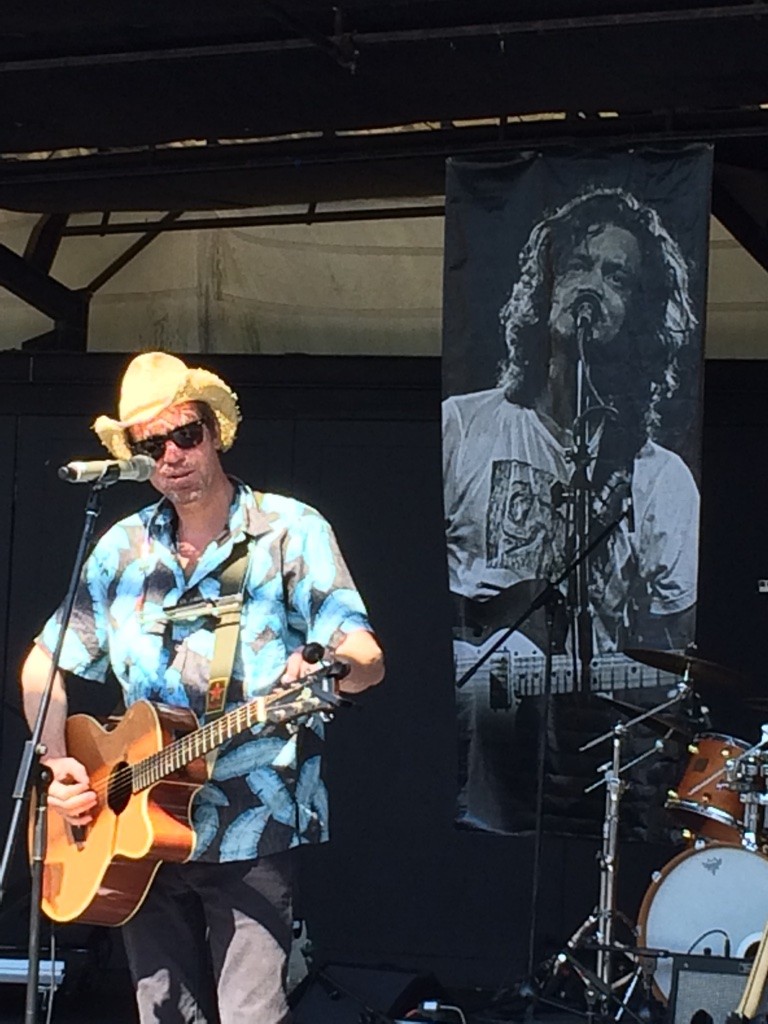 In the hard rock song, "Johnny K", Jan Blohm raged about the tragedy of his death and imagined Rabie driving by in a "pitch black Cadillac" with Jimi Hendrix. The fact that Blohm linked him with the iconic Hendrix emphasised Rabie's importance.
Jak de Priester, in his song "Kerkorrel" expressed regret that he never got to know Rabie properly.
The rock band "Glaskas" covered Rabie's "Revolusie" on their 2012 album "Verganklik en Afhanklik". In an interview the band noted how Rabie's lyrics remained relevant, despite the fact that they had been written in the eighties (Nortjé, 2012).
Afrikaans singer-songwriter, Riku Lätti on his 2009 album Tussen Kontinente covered Rabie's "Somer". The album also featured a song, "Ysbeer" in which Lätti sang about how Rabie had influenced him as a musician. Another Afrikaans musician Kristoe Strauss recorded a tribute entitled, "Sit dit Self Af" to Rabie.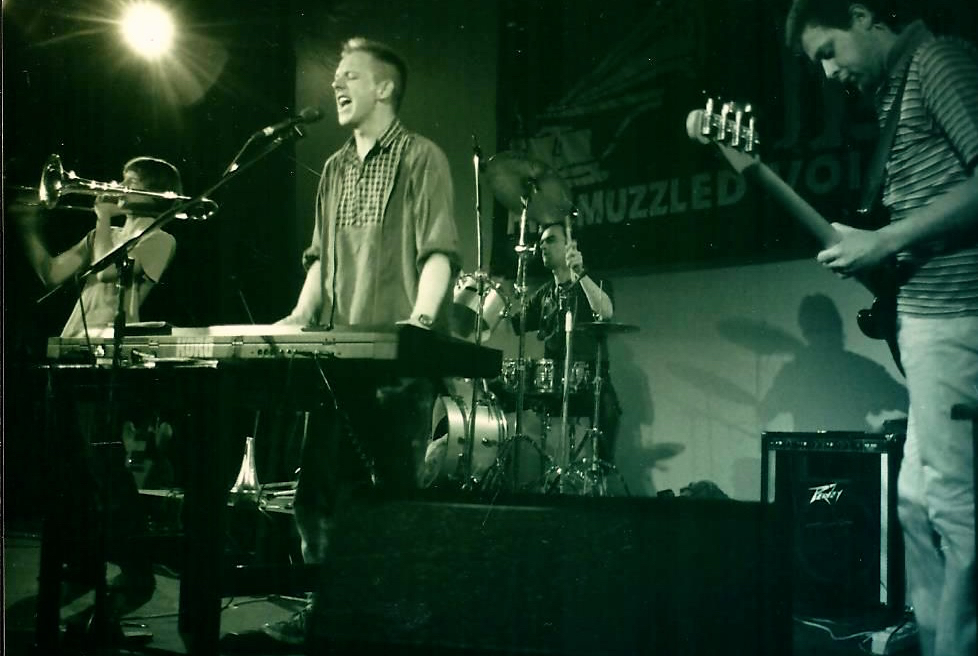 Karen Zoid and fokofpolisiekar
Karen Zoid and fokofpolisiekar are two of the most popular contemporary Afrikaans acts. Both have acknowledged the influence of Ralph Rabie on their careers.
Karen Zoid
Karen Zoid, the female rocker who Rabie had admired, included the song, "Foto teen die muur", on her 2003 album "Chasing the Sun". On this song Zoid sang "Ons helde hang aan bome" and also sampled a few notes from Rabie's iconic track "Hillbrow". In the album's liner notes, Zoid wrote "Ralph sorry ek't gesê jy's 'n loser".
Zoid has spoken about how, at the age of ten, she had decided to become a rock singer after hearing the Gereformeerde Blues Band's album, Eet Kreef. She said that Rabie had always been an inspiration and that he would always be a part of the royal family of Afrikaans rock music. According to her, Rabie was the "head boy of Afrikaans rock" (Engelbrecht, Rapport.co.za, 2003).
Zoid said that Rabie had always been a "perfect gentleman", whose death had robbed her of a hero (Badenhorst, 2003).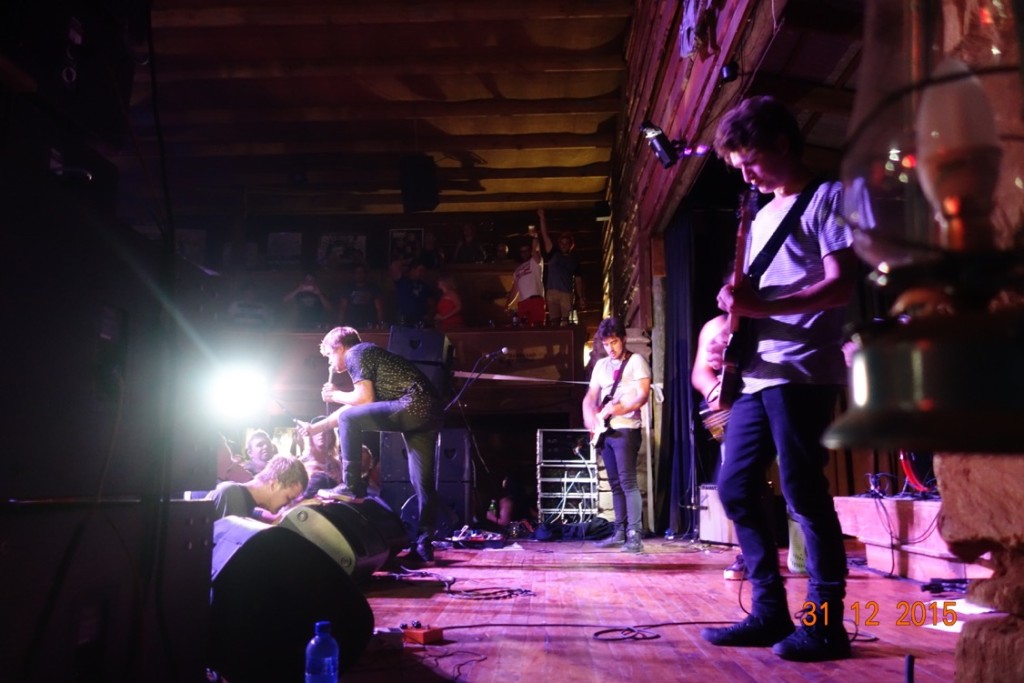 fokofpolisiekar
Wynand Myburgh, bassist of the Afrikaans puck rock band fokofpolisiekar said that if it had not been for the existence of Johannes Kerkorrel and Koos Kombuis he would not have been able to have become a musician. In the press release that accompanied the release of fokofpolisiekar's first album the band said that Rabie and Kombuis had been major inspirations (Klopper A. E., 2009).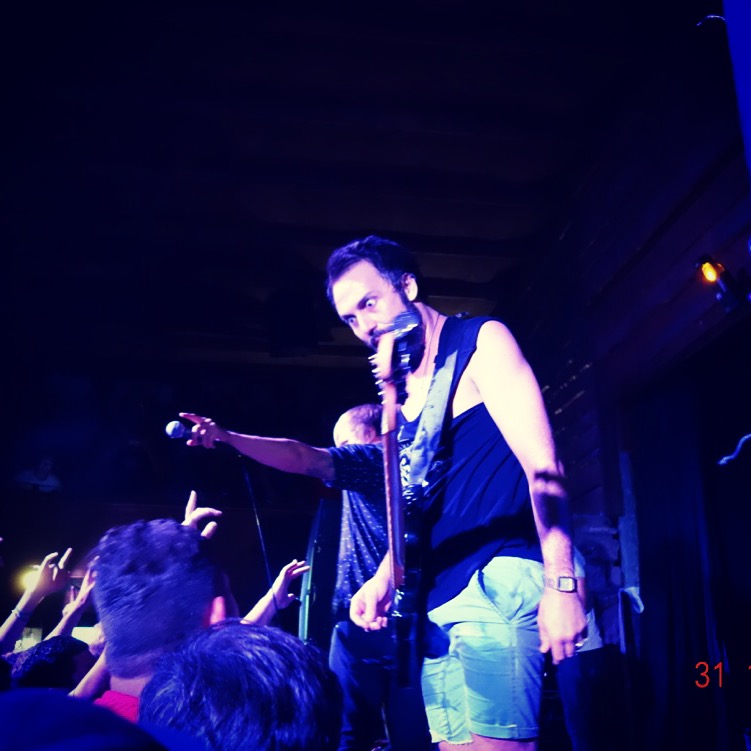 This was reinforced by lead singer Francois van Coke who noted that, whilst he had missed the Voëlvry tour, he had listened to the music of Rabie, Bernoldus Niemand and Kombuis. Without their legacy, he too, would not have become a musician. Furthermore, van Coke felt that fokofpolisiekar and the Voëlvry musicians had battled the same issues – traditional Afrikaner values and institutions, including the church.
The band even named one of their tours the "Voelvryf" tour after the Voëlvry tour (Klopper A. E., 2009).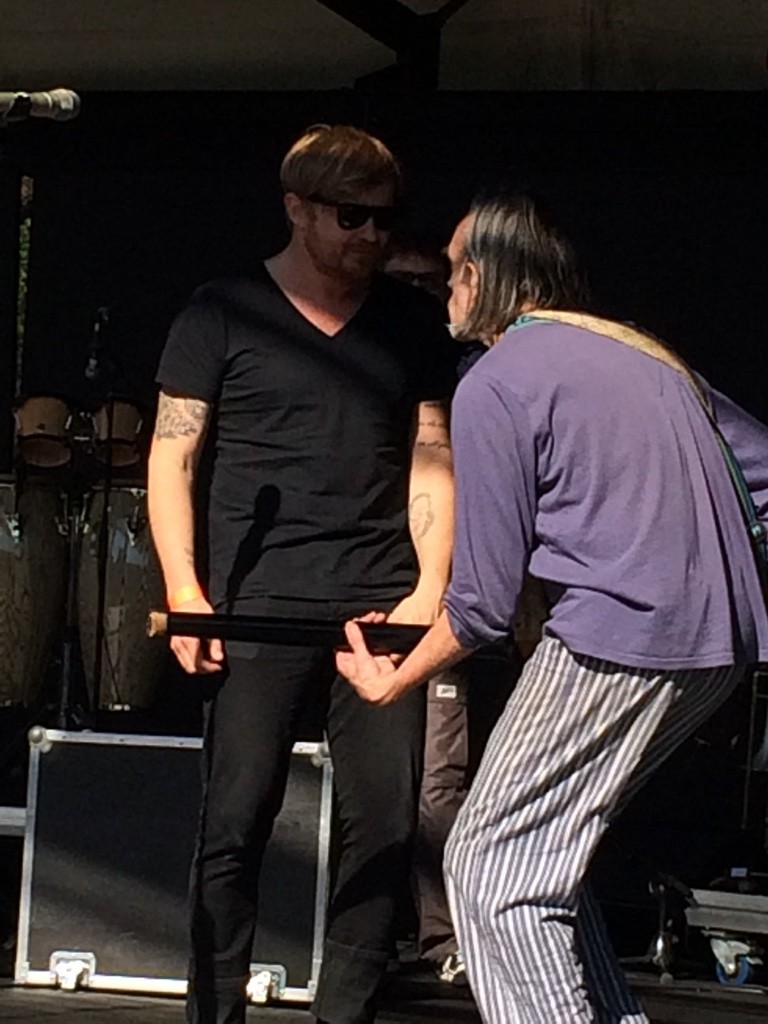 Nude Girls and others
The excitement generated by the Voëlvry tour also impacted english-speaking South African musicians. During the early nineties there was a flurry of releases by new bands such as Sugardrive, Squeal and Qcumba Zoo. Another band, the Springbok Nude Girls, whose members were Afrikaans speaking, also became enormously popular during this period (Klopper A. E., 2009).
Watch the trailer for a documentary about the Springbok Nude Girls here.
Sales of Afrikaans music in South Africa showed a steady increase during the 2000s and rock festivals such as Oppikoppi, Aardklop end Kaktus op die Vlaktes drew large crowds. A major breakthrough for Afrikaans music occurred in 2004 when 5FM added fokofpolisiekar's "Hemel op die Platteland" to its playlist, this was the first time that an Afrikaans song achieved this distinction (Klopper A. E., 2009).
A Warning
Despite all the kudos that have been afforded him after his death, and the enormous influence that he has had on a new generation of musicians, Ansie Kamffer has warned of her concerns that Ralph Rabie's music no longer receives any attention in the mainstream media. According to her, Rabie has virtually disappeared out of the public eye. His videos are no longer shown on channels that are watched by the youth. Kamffer noted that ironically, although Rabie had been instrumental in forging a pathway for Afrikaans musicians in the 1980s, there was a risk that he would become virtually unknown to young Afrikaners in the 21st century (Grundling, 2012).
Watch van Coke Kartel perform energie.