I had a very memorable trip to South Africa in December/January. The primary reason for my visit was to do research for the Johannes Kerkorrel biography.
The first archive that I visited was The Barn Theatre in Mossel Bay to see fokofpolisiekar.
The tagline of this website is "from sit dit af to fokof" and that is because I see fokofpolisiekar as one of the bands who would perhaps not have existed if not for Johannes Kerkorrel and the Gereformeerde Blues Band and the other 1980s musicians.
Fokofpolisiekar were in excellent form. They had their young audience eating out of their hands. I really wish that this band could garner a larger international audience, as they are a potent live act, definitely one of the best that I have seen.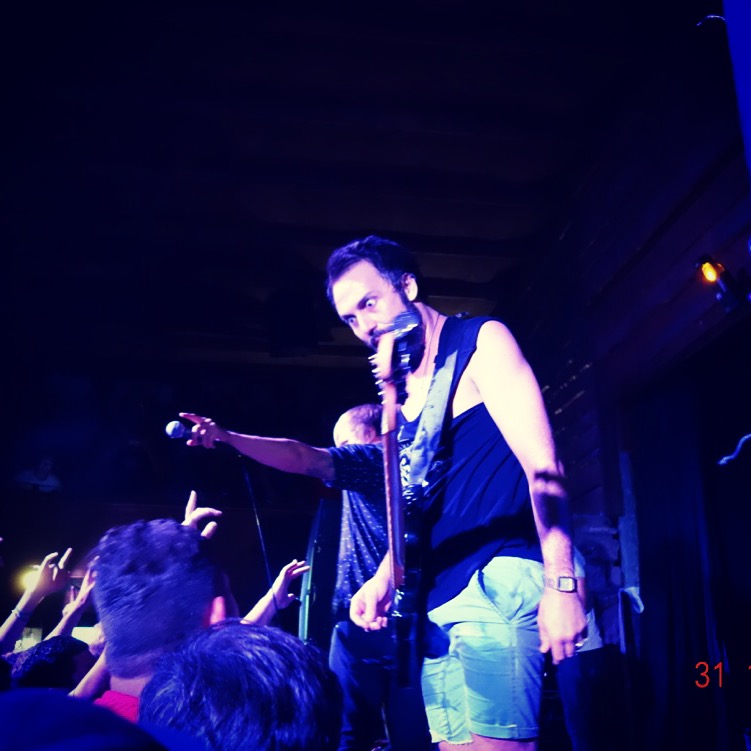 I bought a fokof T shirt and have resolved to wear it to every gig that I attend this year. I have already worn it to a Courtney Barnett show in Sydney.
Not sure how the Madonna fans are going to react to this in March?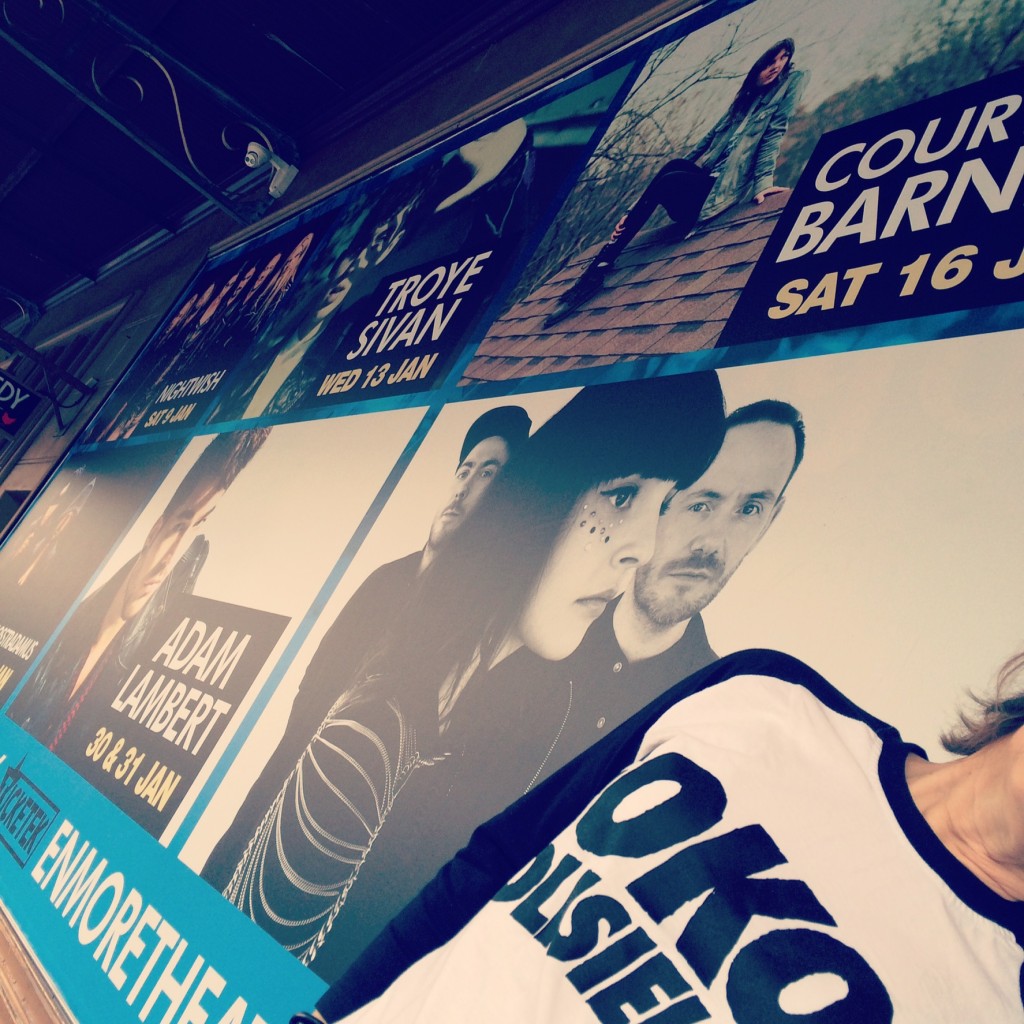 Next stop was Cape Town where I met the über cool journalist, Fred de Vries. Fred is extremely knowledgable about the South African music scene and wrote a classic book "Club Risiko" about the 80s underground music scene, which included a definitive chapter about the band Koos. Fred has a collection of fanzines that he allowed me to take a look at. He also gave me a signed copy of his collection of interviews with famous South Africans; "From Abdullah to Zille"-buy it!
Fred has a fascination with indie New Zealand bands and has introduced me to some class acts from "down under".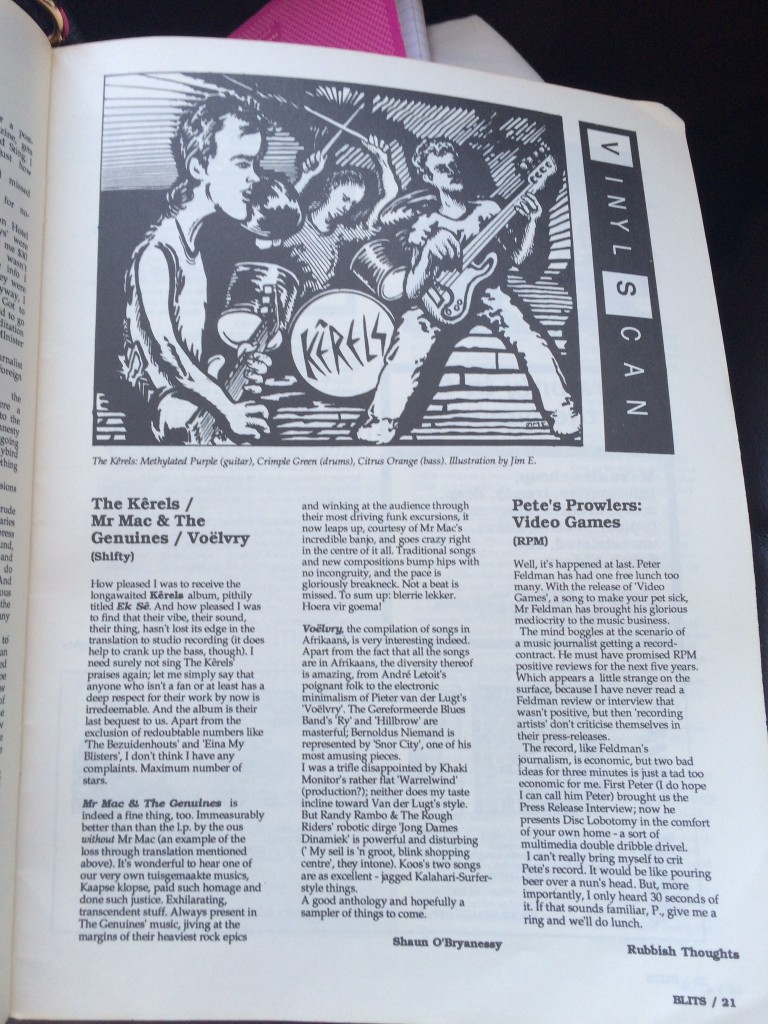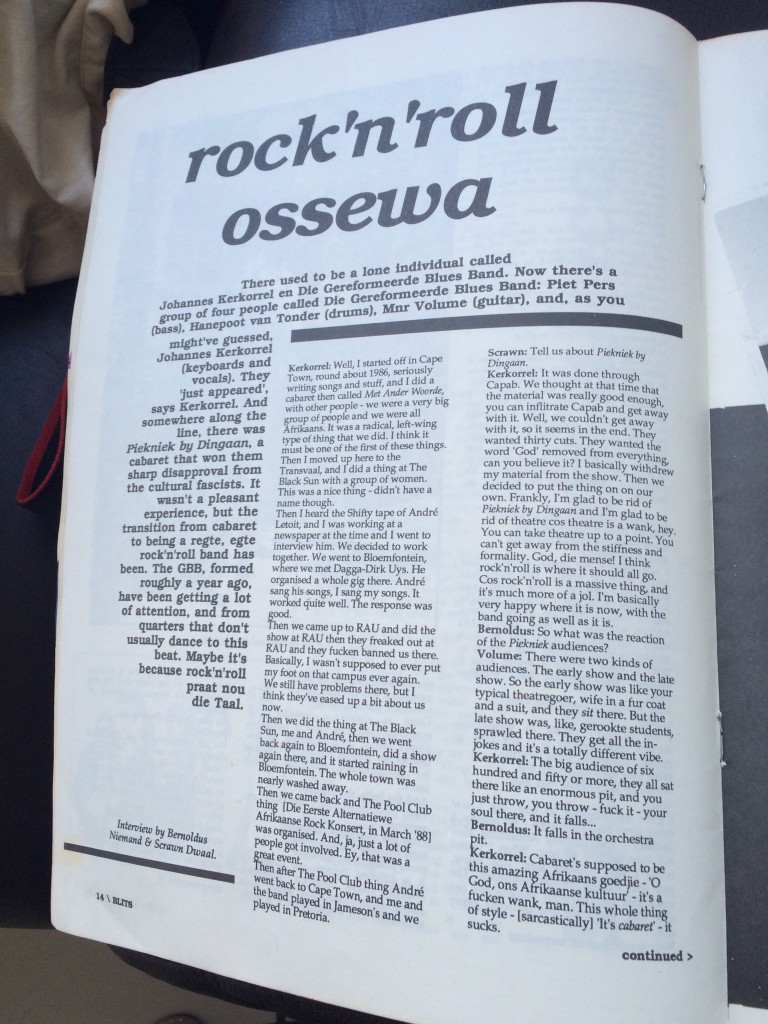 I left Fred in Observatory and raced across town to the South African National Library. All I can say is thank goodness for librarians, they may be the nerds of the world, but where would we all be without them?
Can you believe that someone thought to archive all the old issues of De Kat Magazine so that one day someone writing a book could come and take a look at old articles?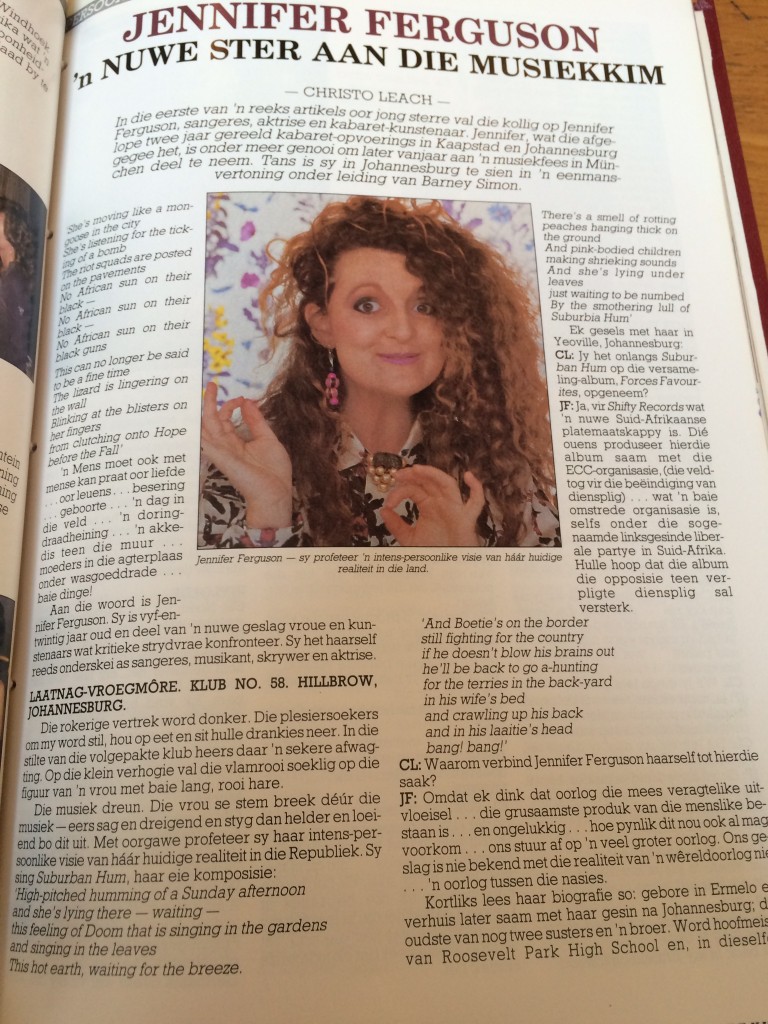 Then it was back to the Southern Cape and a meeting with a living legend, Dirk Ace. Two hours sped by as we spoke about music, the state of the world and all things South African.
Dirk's son plays in a band made up of teenagers, called Zengeance. Find their music at SoundCloud Zengeance
They remind me of the Australian band Silverchair, just better-oops I hope that didn't annoy my Australian readers!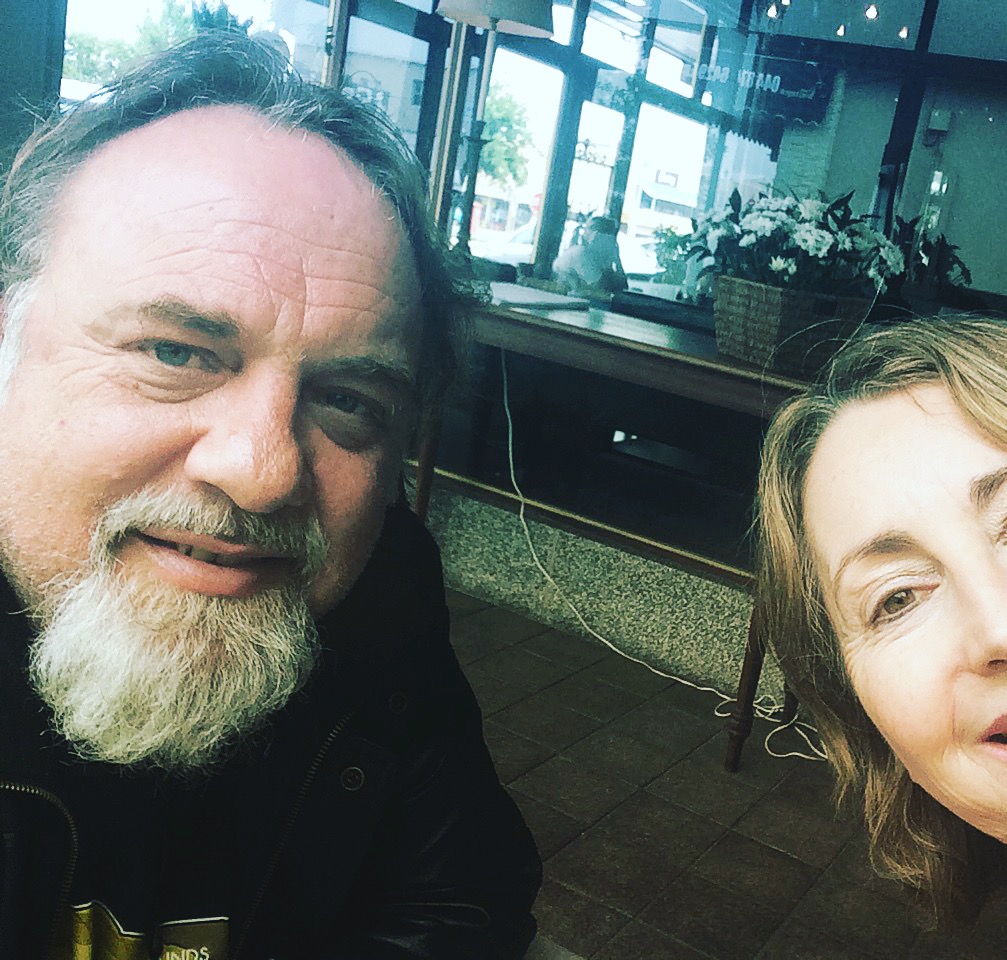 Next on my archive list was the NALN in Bloemfontein. What a treasure trove this archive proved to be! I was able to find a lot of material on Koos Prinsloo, who had an infamous run-in with Johannes Kerkorrel, as well as many old newspaper clippings and a book by Eben Venter that is virtually unobtainable (all will be revealed). Again, let us all bow in wonder before the true heroes of this world, the librarians.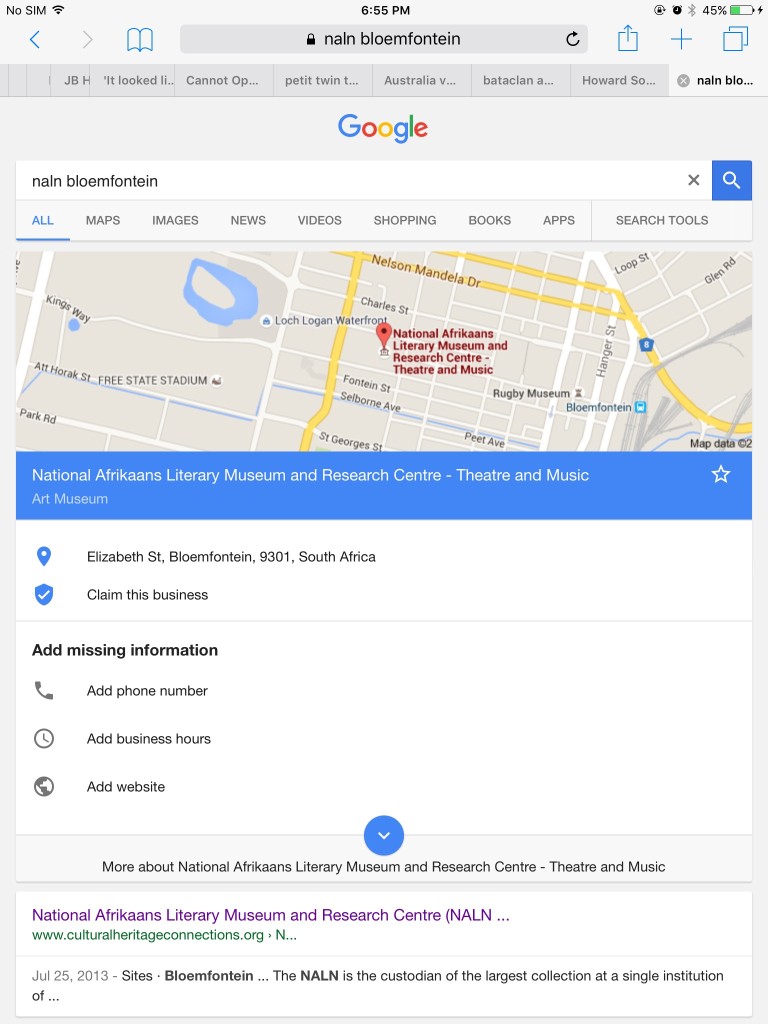 I thought I was going to die on the flight back to Johannesburg from Bloemfontein as our little aeroplane flew into a never-ending angry dust cloud that was trying desperately to squeeze out some rain. We bopped and hopped along for over an hour-a flight that only lasts 30 minutes normally!
All I could think of was Buddy Holly, Jim Reeves and John Denver as my hands went into spasm from gripping the arm rests of my seat.
The last stop of my tour was a visit to SAHA in Johannesburg. Shifty Records donated all their material on the Voëlvry tour to SAHA. The artefacts to be found here are unbelievable. There are boxes and boxes of press cuttings, photos as well as letters from Koos Kombuis and Johannes Kerkorrel.
It was incredibly touching to page through James Phillips's original note book and to see scribbled in his own hand, the phrase "How do I live in this strange place?" from the song "Reggae Vibes is Cool". Rian Malan would later use this phrase as a motto for his book, "My Traitor's Heart". I shed a tear as I thought of how this young man could never have known the impact that he would have as he jotted this entry in his Croxley notebook.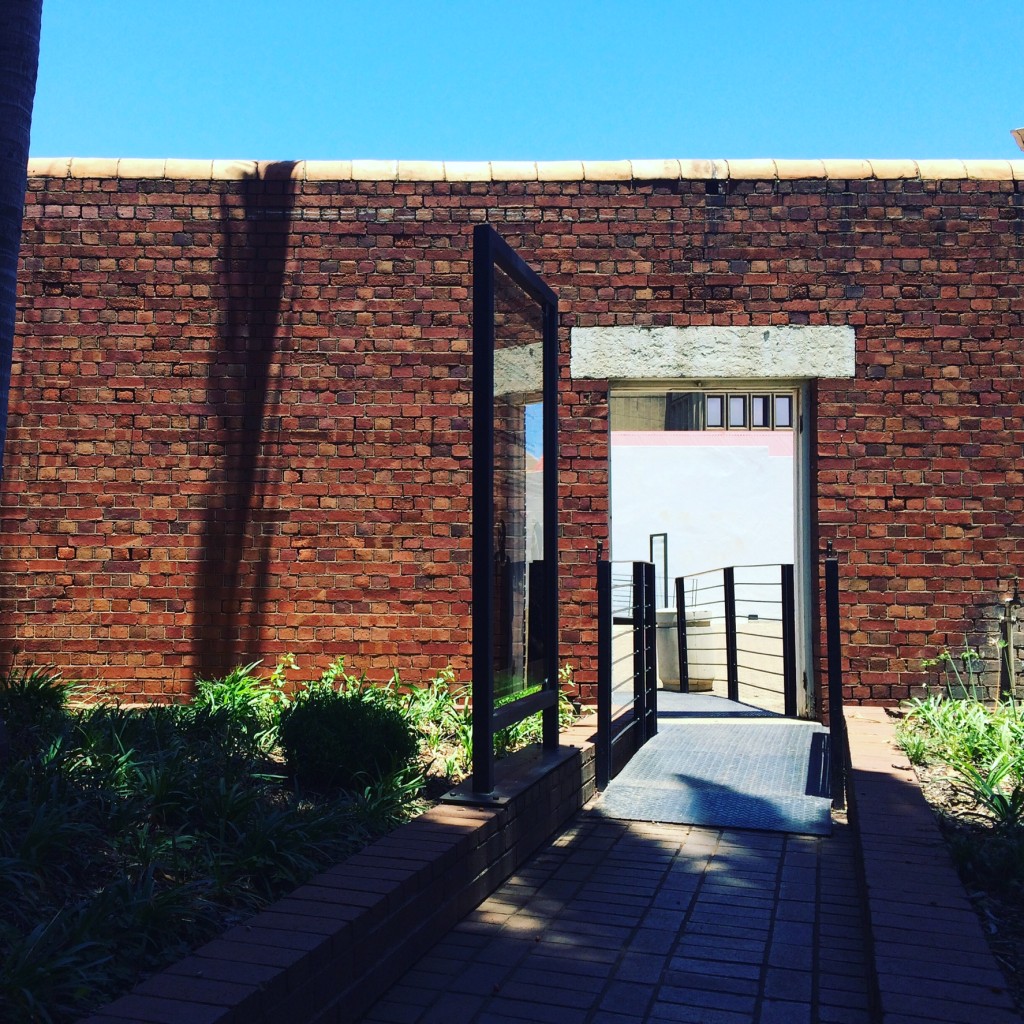 Thanks to all those who took the time to meet and share their stories with me-I am forever indebted to you.
My trip was shortened quite considerably due to illness but I will return in 2016. If you have a story about Johannes Kerkorrel or Voëlvry or you just want to chat about music, please contact me either via the website or the Facebook page.