A new documentary about the Radio Rats was screened at the 2016 Durban film festival. This got me thinking about the impact that Radio Rats had on the musicians and bands who were part of the Voëlvry tour.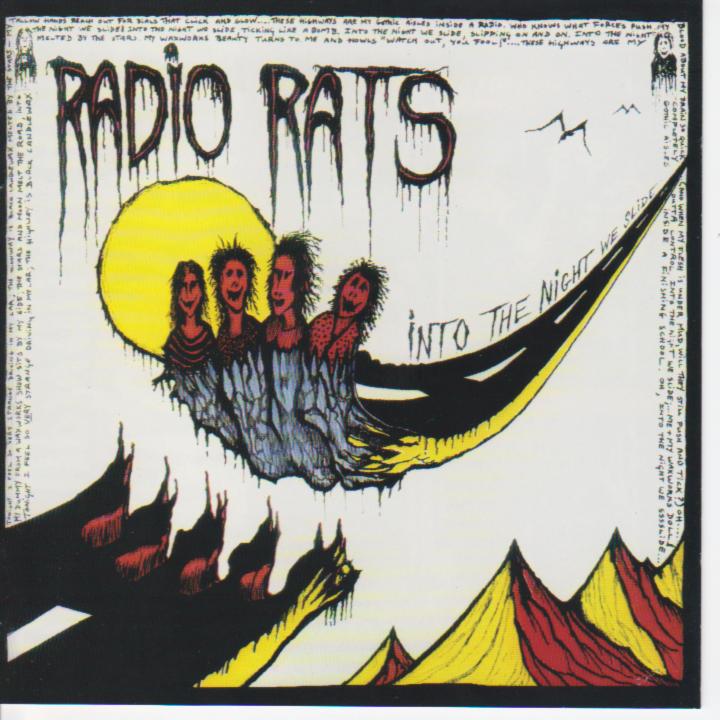 In 1978, the Radio Rats, who had signed a contract with Jo'burg Records, booked a day in a studio to record a demo with producer Greg Cutler.  The Rats allowed fellow Springs rockers, Corporal Punishment to use the studio for three hours to record as many tracks as possible.
Corporal Punishment, including James Phillips on guitar recorded the tracks Brain Damage, Johnny's Conscience, In the Night and Rock n Rolls Royce.  Whilst Corporal Punishment have been labelled as punk rockers, Carl Raubenheimer who co-founded the band with James Phillips did not regard their music to be punk rock. Raubenheimer said that the band was influenced by the UK New Wave bands, and in particular, the Boomtown Rats.
Many of the lyrics of Corporal Punishment's songs passed scathing commentary about the social issues that plagued South Africa at that time. So from that point of view, their songs were definitely consistent with the social consciousness of the UK punk bands.
Instead of adopting fake american or british accents, Corporal Punishment insisted on singing in their flat South African accents. According to Phillips, people would say "What a nice band, but they sound too South African".
Phillips was determined to reflect his white suburban background in his music. He was quoted as saying, "I could never pretend to be éVoid and stick beads on me. I'm from white suburbia. I don't pretend to be anything else".
After a journalist from the Sunday Times hypothesised that Phillips's alter ego, Bernoldus Niemand was an English-speaker who was actually making fun of Afrikaners, Phillips said, "He doesn't know there are people like me alive in this country. I scheme he's got it all wrong. He doesn't think people who speak Afrikaans are real".
Two songs by Corporal Punishment that stand out as being clearly critical of the apartheid government are Darky and Brain Damage.  Darky is about the culture of fear that the government induced in whites about their black South African counterparts.  Brain Damage is a scathing attack on racism and the policy of job reservation for whites that existed at that time.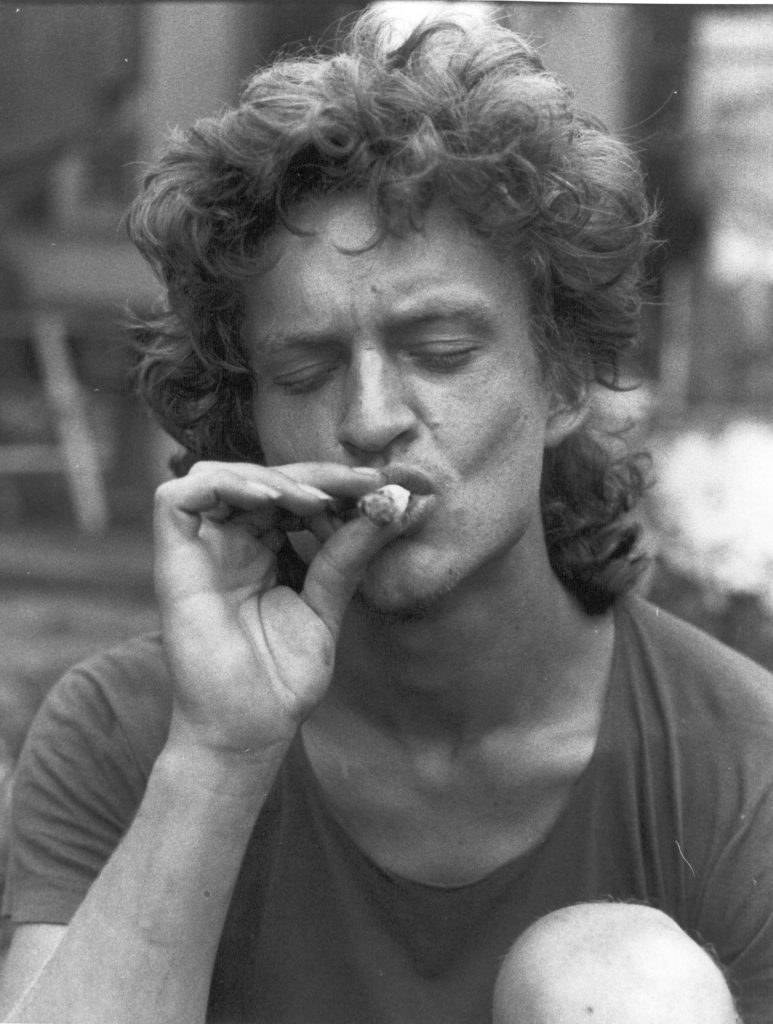 Unfortunately, the Corporal Punishment songs never received any airplay. Ironically, Carl Raubenheimer who wrote the songs with James Phillips, said that due to the inferior equipment that the band was forced to use, sometimes even audiences at their gigs did not actually hear the lyrics! Worse still the words were misinterpreted as being racist. In particular the lyrics of the song, Darky, were often misunderstood by audiences.
Corporal Punishment had started off playing "funky" music but after being influenced by the music of the Radio Rats they began to play music that Raubenheimer has described as being "more alternative".
As a result, Corporal Punishment were not very popular in their hometown of Springs because audiences there preferred to listen to disco music.
The band contributed two tracks to the compilation album Six of the Best. They also recorded a four song EP titled Fridays and Saturdays.  Raubenheimer tried to secure a recording contract, but was unable to do so.  Eventually, Corporal Punishment broke up in 1980, when Phillips went to university in Grahamstown.  Raubenheimer moved to Cape Town, guitarist Herbie Parkin moved to Sweden and the drummer, Henry Jansen died in a mining accident.

Legacy
Corporal Punishment was to have a lasting legacy not only through the influence that James Phillips, by way of his alter ego, Bernoldus Niemand, later had on Afrikaans popular music, but also because of the way in which the band had used the lyrics of their songs to pass social commentary.  
Corporal Punishment was one of the first South African bands that used their lyrics to attack the status quo in South Africa, instead of simply replicating the UK punk lyrics that had commented on working class issues in Great Britain.
Carl Raubenheimer said that the social commentary in the lyrics was not something that the band set out deliberately to do. Rather, the words came about as a result of the experience of growing up in working class Springs, which at that time was struggling with high rates of unemployment.
Jonathan Handley of the Radio Rats said of them, "…the Corporals were completely fucking unacceptable. They smoked dope and were very political".
You can listen to or buy some of the Corporal Punishment songs mentioned in this blog here.
Read more about the Radio Rats movie over here Jiving and Dying.
The colour photo of James Phillips in this post was taken by Steven Hilton-Barber. The other photos were supplied by and are used courtesy of Benjy Mudie.